Sound Hire
The sound hire departments are currently based in Edinburgh and Glasgow with a full time staff of 6 people.
All of the equipment that you will see on our website and in our Hire Brochure is owned by The Warehouse. We hold very high hire stock levels of loudspeaker systems, amplification, wireless microphone systems, in ear monitoring systems and various accessories. The benefit of this is two fold in that we are able to meet most end user needs from stock but we are also able to support the many hire companies that have purchased systems from us by way of sub hire which allows them to take on bigger projects themselves without the need to make expensive product purchases for one off projects.
With our vast experience of all sizes of events, we have developed the internal management processes to deal first hand with the logistics and delivery of high quality sound systems on a large scale.
We own a substantial stock of large line array elements, amplifiers, mixing desks, microphones and cable to easily support some of the largest outdoor or arena events.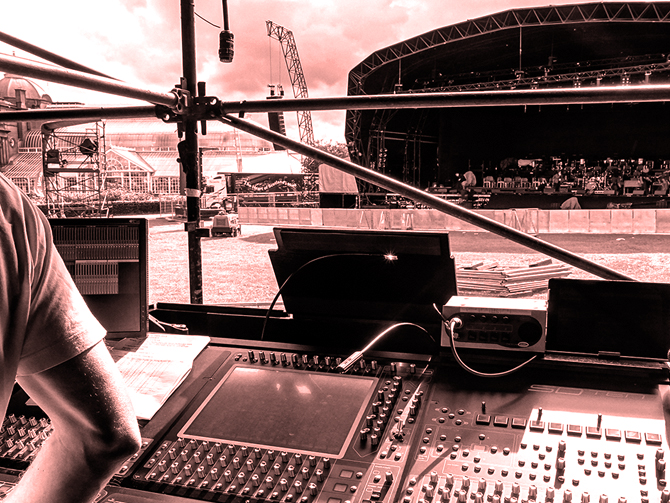 Our rental stock is specifically chosen to be of the highest professional quality and is updated regularly to meet the requirements of the largest touring productions.
We have a widely experienced crew base and call crew with specific expertise for each aspect of a large event; allowing us to evenly share the substantial work of a large event while maintaining a quality and professional result.
Line Array Loudspeakers
Adamson Systems, d&b, RCF
Point Source Loudspeakers
d&b, EM Acoustics, Nexo, Bose
Wedge Monitor Loudspeakers
d&b, L-Acoustics, RCF
With over 400 channels of radio systems, ranging from entry level radio mics to Shure's professional Axient Wireless Management Network; we can provide a radio solution to suit any requirement.
We have dedicated staff with years of training and experience in wireless system design and radio co-ordination to ensure we can provide the best radio solution tailored to suit the specific needs of an event.
Between our branches in Edinburgh and Glasgow we share over 250 Radio Mic systems and over 100 In Ear Monitor systems allowing us to provide as many channels as the local spectrum will allow.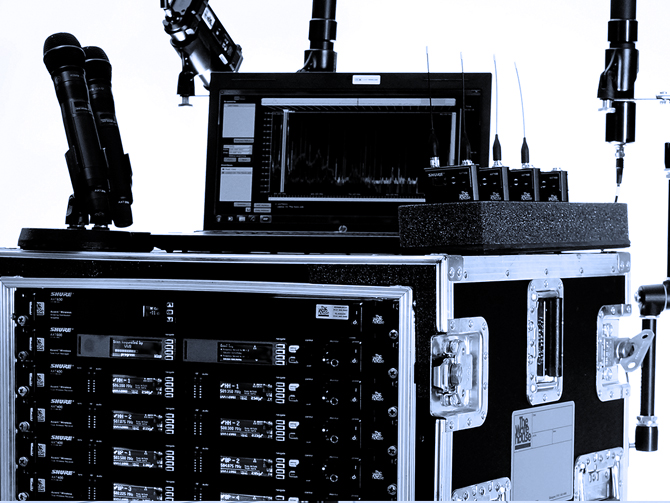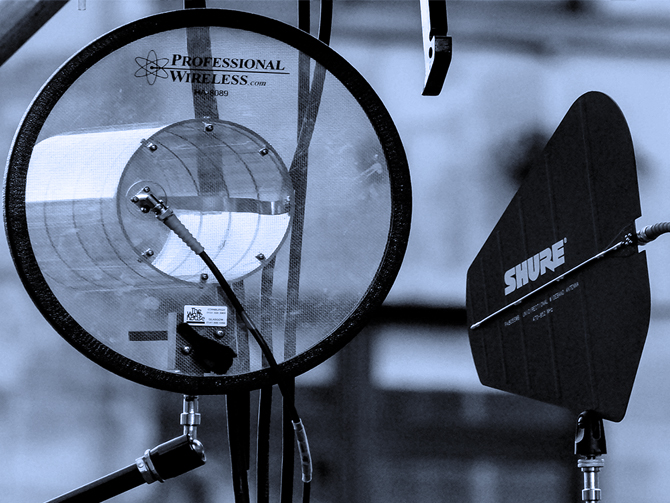 And with the expertise of our radio co-ordinators we can generally fit more radio systems in to the available spectrum.
Alongside or extensive radio mic and IEM selection we also offer a range of wireless communication and talkback systems all co-ordinated to work together seamlessly without intermodulation interference.
Channels of Radio Mic
Audio Technica, Shure, Sennheiser, Lectrosonics, Wisycom
Digital Mixing Consoles
Avid, Digico, Allen & Heath, Midas, Yamaha
Channels of IEM
Shure, Sennheiser
Whatever the outdoor sound application, from music festivals to meetings, we have tried and tested equipment and systems designed do deal with the rigors of working safely outside.
Over the years, working on many outdoor events in Scotland, we have become accustom to preparing for many eventualities, always mindful of the changing weather and how we can continue working no matter what is thrown at us.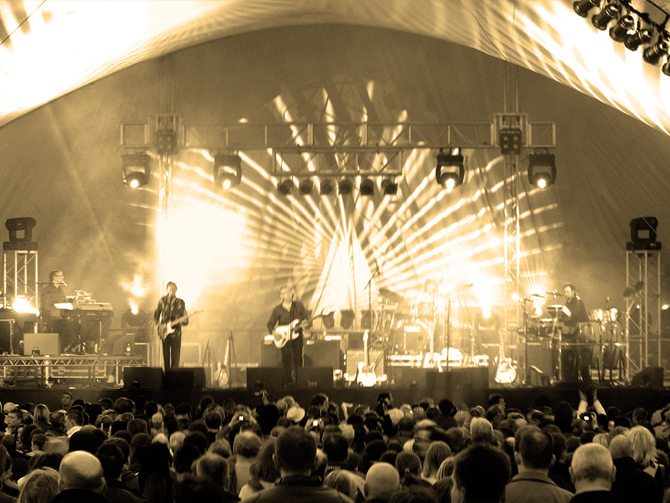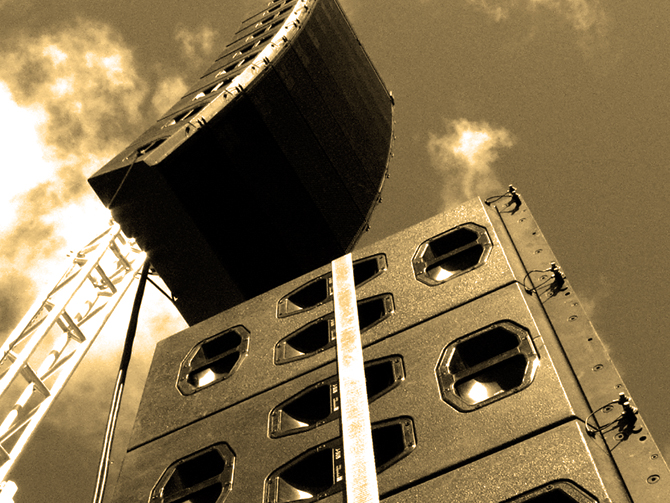 We always work hard on refining and maintaining our systems, cabling and setup to make sure wherever we use it, it will work first time and continue working whatever the weather brings.
We all know the weather can get the better of an event sometimes; we can provide options for alternative systems should events require wet weather alternatives.
Wired Microphones
AKG, Audio Technica, Beyer, DPA, Electrovoice, Sennheiser, Neumann, Shure
Miles of Cable
Analogue, Digital, Speaker, CAT5, Fibre
Channels of Amplification
d&b, LabGruppen
We believe that every event is important, large or small.
We put the same design expertise, and time into making even the smallest events to ensure we provide nothing but the highest quality to all of our customers.
We have a variety of small speaker systems that can be placed discreetly and neatly in the smallest of venues without compromising on audio quality.
We also have a range of small battery powered, radio systems where cabling may be an issue.
Audio for the broadcast industry is one of our longest running areas of expertise as the history of The Warehouse was based on location recording for film and TV.
Over the years the warehouse have provided audio equipment and support for all areas of broadcast sound.
We have experience of supporting everything from the smallest ENG system to europe wide live outside broadcast events.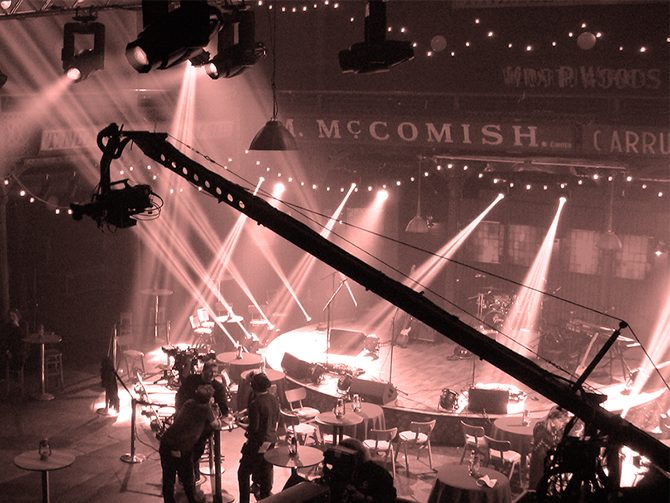 Radio systems are one of our specialities and we excel in providing complex co-ordinated systems for OBs and studios always accounting for local radio sources to avoid any interference.
We have a great deal of experience working with broadcasters in both TV and radio, and are always happy to discuss requirements with the understanding of how the broadcast industry works.
For years we have been providing warm up, announcement, and commentary systems to many sporting events.
Each year we regularly provide systems for marathons, bowling, gymnastics, cycling, and are always improving the way we plan and run our systems at these events to allow our clients to get the most out of the equipment we provide.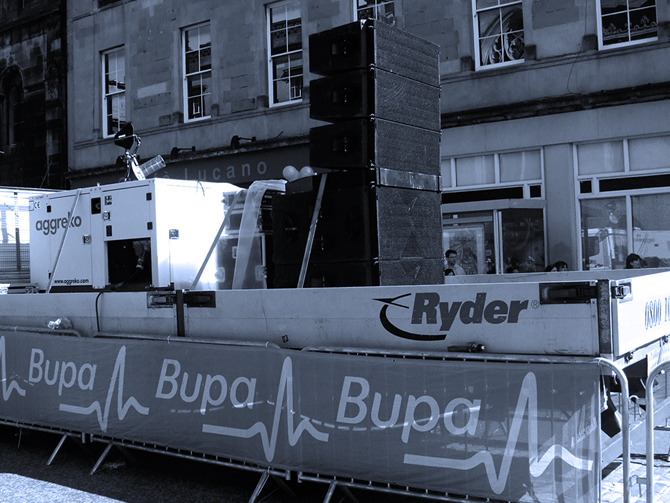 Many of the sporting events we support involve working outdoors in the public domain, often with road closures and very strict working times.
We design our systems to be rigged used and removed within the constraints of the event to make sure we are always done in time.
If you just want to get your message across we have systems specifically designed for speech intelligibility over long distances.
Depending on the venue we have high quality, tailored speech systems to cover small rooms to entire airfields.
For years we have worked on events where it is crucial the safety announcements get across to the listeners.
We always walk test entire systems to make sure everyone will hear important messages, even in it means walking miles to do it.